The Master Suite is a spacious private bungalow offering guests a truly spectacular view of the Drake Bay from its hillside location. Designed in richly textured woods and featuring beautifully crafted regional furniture, its exceptional space and privacy making the Master Suite ideal for couples or families just wanting an exotic rainforest retreat to relax and enjoy time together.
Perfectly suited for honeymooners and families.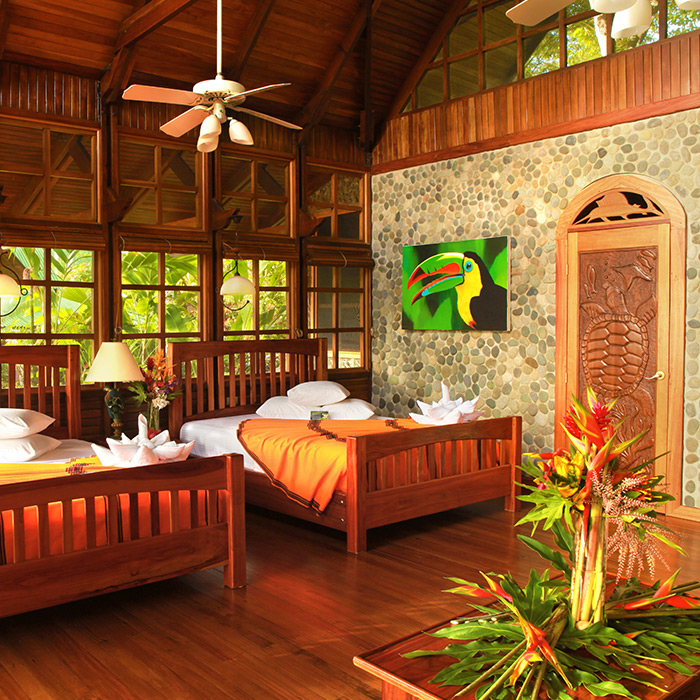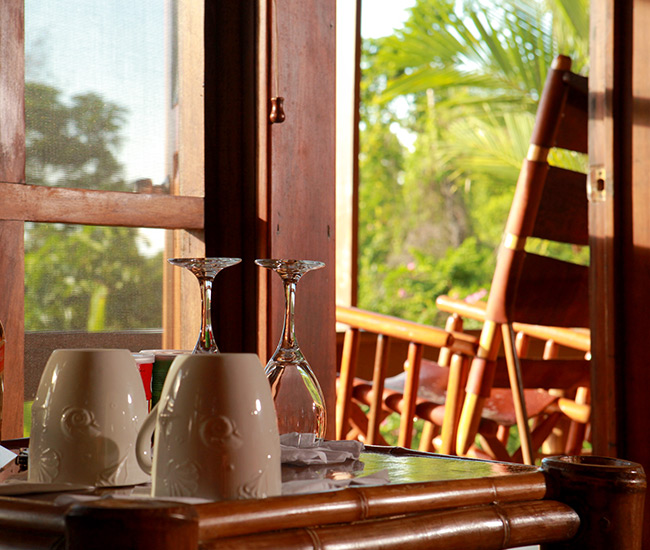 Built for the tropics, the 20-foot ceiling and cross ventilation is designed to maximize air flow. The suite comes a king and queen size bed, large sofa and chair, and walk-in closet. In room amenities include the coffee, mini bar/refrigerator, and toiletries, including hairdryer.
The large bathroom is accentuated with Italian tile, granite counters, and stylish bathroom fixtures. The large shower features with a beautiful view of the bay while showering.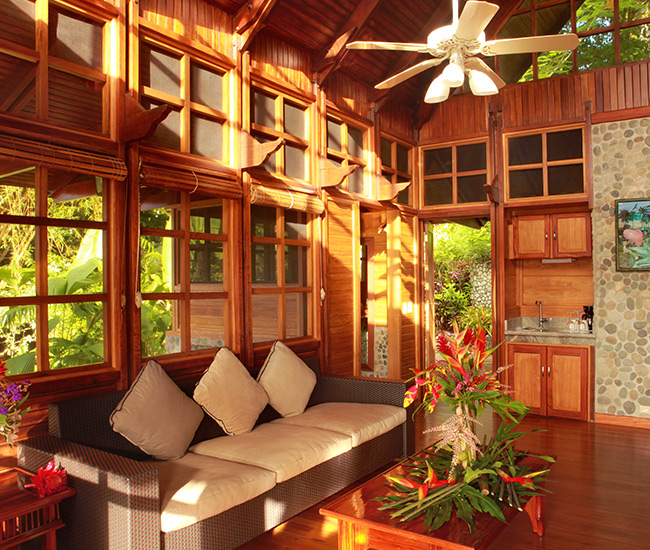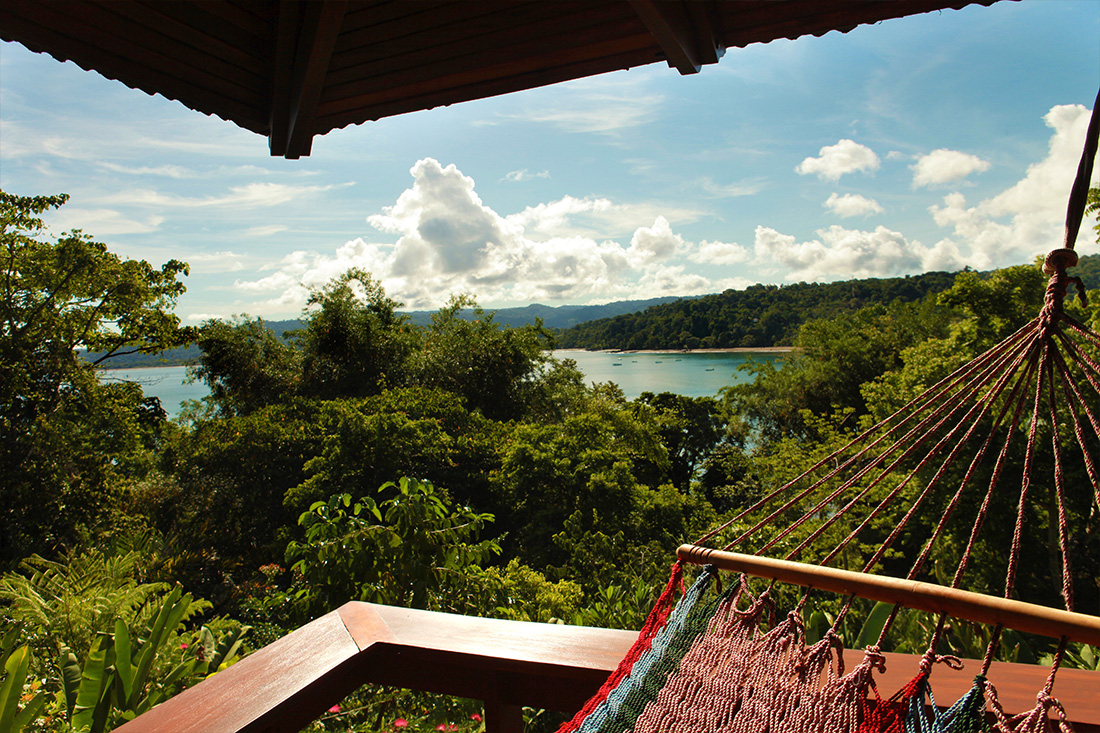 The large private wrap around balcony includes an array of handcrafted outdoor furniture and two hammocks to compliment those relaxing times for kicking back with a good book, enjoying a siesta after an adventurous day in the rainforest, or simply being still as you take in the wonders of this incredible rainforest locale.
Surrounding the suite are gardens of tropical plants and flowers, part of the natural flora that adorn the hotel, providing a sanctuary for the many birds that make Aguila de Osa their home.
Contact Us
For reservations contact us:
Toll-Free: 1-866-924-8452
WhatsApp: +506 8744-2967
Costa Rica Direct Reservations: +506 4000-1686
Hotel Direct Number: 506-8840-2929 or 506-2775-4545
Available 7 days a week 8am - 8pm
Email: Info@aguiladeosa.com