Horseback Riding Drake Bay, Osa Peninsula, Costa Rica
Ride along beaches, through rainforest, and along lush hilltops with sweeping views of the Pacific Ocean.
This tour is currently unavailable. Keep checking back here or call us for more information.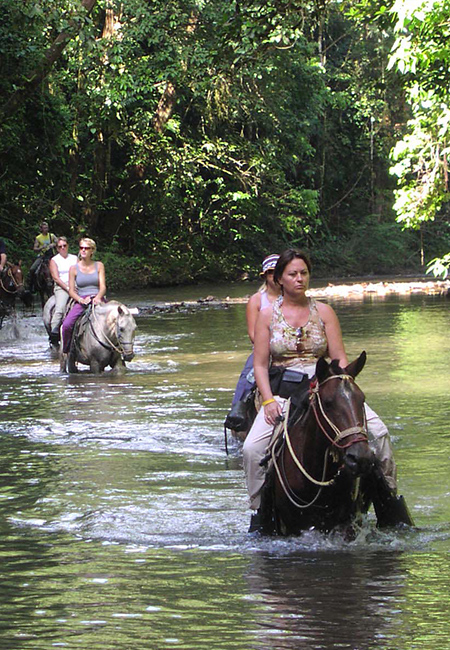 On your way to thundering waterfalls hidden deep in the forest. Connect with the local flora and fauna like never before. You'll head upriver on horseback, and then inland through the forest, reaching a secluded waterfall, where you can take a swim and check out the view, before having the run of a whole beach as the sun dips in the late afternoon.
Whether you're an expert horseback rider or just a beginner, this tour is a fantastic way to spend a few hours of your stay on the Osa.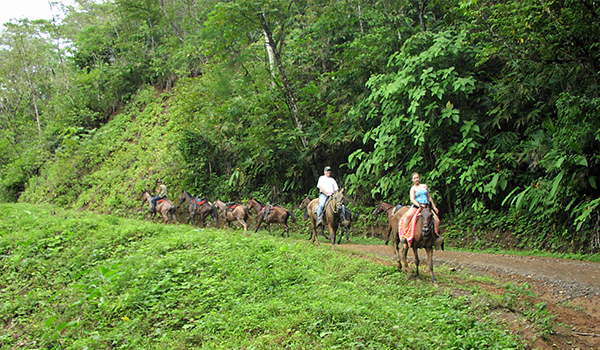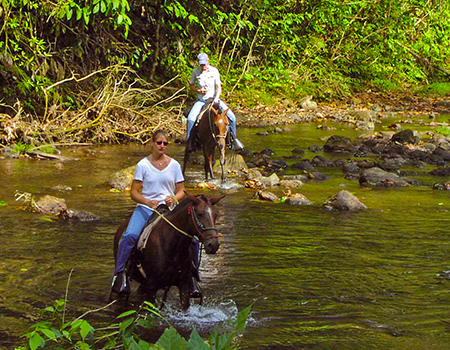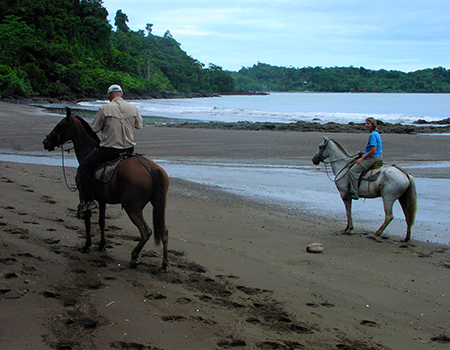 Included in this tour…
Price: Currently unavailable, please check back soon or contact us.
Duration: 3-4 hours
Time: Your choice; keep in mind, mornings are cooler.
Ages: 6+, must be 4 feet tall
Activity level: Moderate, helmets will be provided.
We Recommend:
We highly recommend sunglasses, sunblock, a hat, a long-sleeved shirt and long pants to protect you from the tropical sun.
If you plan to swim in the waterfall, we recommend that you wear a bathing suit and request a beach towel from reception.
"The Osa Peninsula is all about adventure and the magic of nature, and no one offers you more of both, than Aguila de Osa."
Contact Us
For reservations contact us:
Toll-Free: 1-866-924-8452
WhatsApp: +506 8744-2967
Costa Rica Direct Reservations: +506 4000-1686
Hotel Direct Number: 506-8840-2929 or 506-2775-4545
Available 7 days a week 8am - 8pm
Email: Info@aguiladeosa.com