Caño Island Snorkeling Tour, Costa Rica
Snorkel the Caño Island Biological Reserve
Snorkel the clear blue waters of Caño Island Biological Marine Reserve, an Eden of coral and rock formations, filled with vibrant tropical fish.
Only 12 nautical miles from Aguila de Osa, Caño Island is a paradise for snorkelers, scuba divers, swimmers, and sunbathers alike!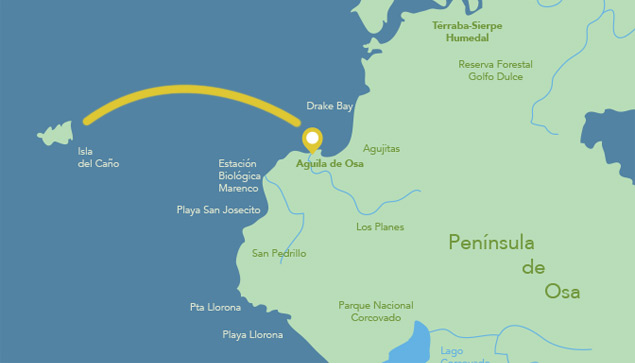 Our certified bilingual guides will take snorkelers of all ages and experience levels aboard our 30-foot Island Hopper for some breathtaking adventures in these beautiful waters surrounding Caño Island.
The adventure starts heading out to the island from Aguila's dock for our 45-minute journey boat ride. It can be amazing just going to the island. For 7 months we have Humpback whales roaming these waters. They are here to give birth and hangout till there young are strong enough to make the long trip back home either to the south to Antarctica or north to Alaska. The Osa also has 5 species of dolphins and there is a good chance to see them frolicking behind the boats wake or riding the swell off the bow of the boat on the way to the island.
Upon reaching the island visibility is 30-100 feet or more year-round, and these reefs and rock formations are teeming with exotic sea life, Caño Island is an underground photographer's dream, romantic escape for couples and great fun for families.
There will be two snorkeling immersions with a break in between on the island to relax, catch some sun, and or walk the beach. After the second immersion we will head back towards the hotel for lunch.
The island is limited to only 120 persons per day, we advise you to book a reservation as earliest as possible!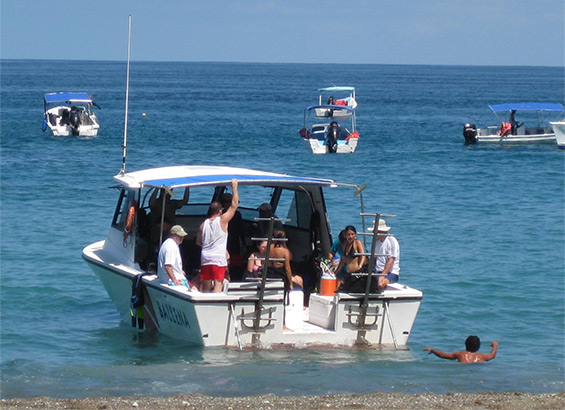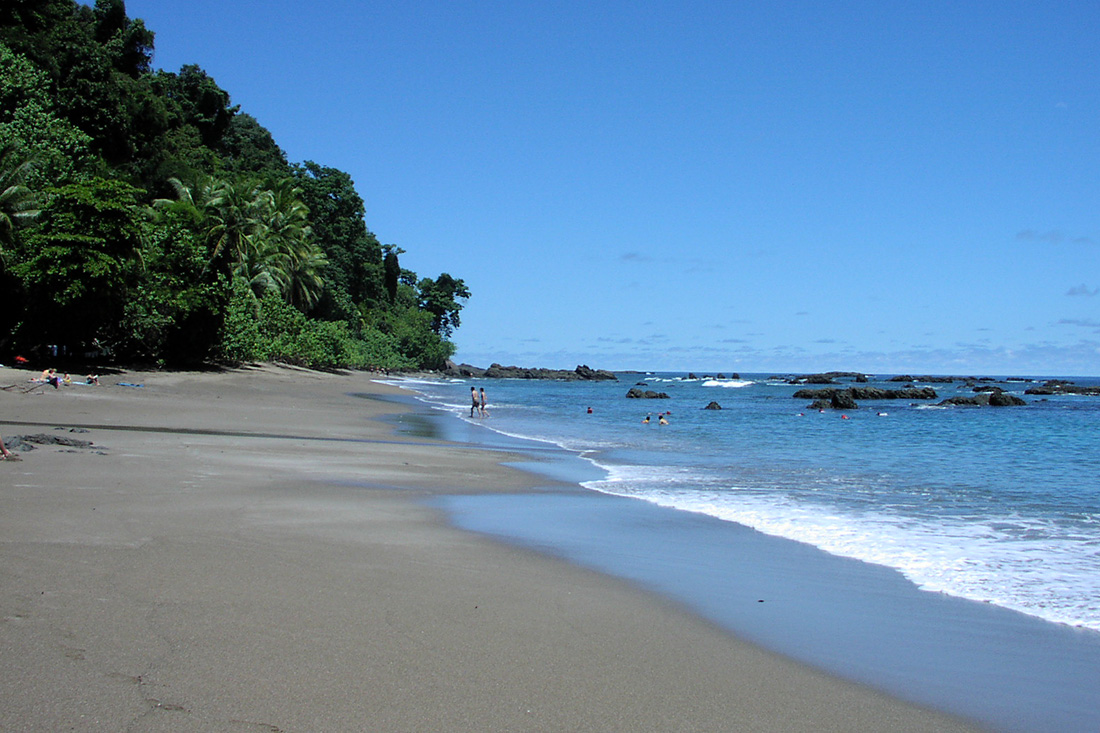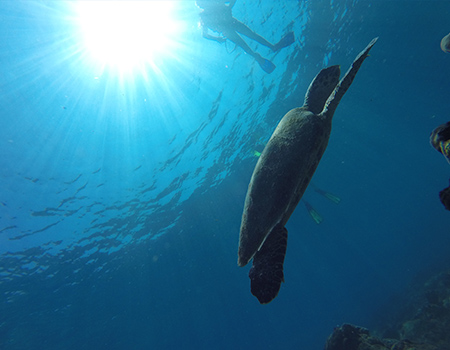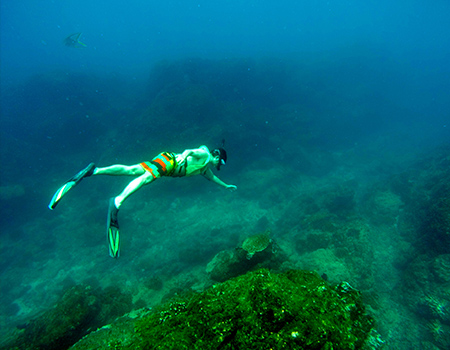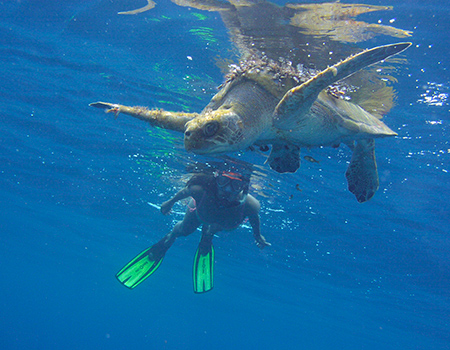 Price:
$110 +taxes per person
Duration: 5-6 Hours
Departure Time/Place: 7:30 – 8:00 a.m., Águila de Osa dock
Ages: recommended 6+
The Caño Island Snorkeling Adventure Includes:
A professional bilingual guide
Park fees, with all snorkeling gear and towels
Take our comfortable 30' Island Hopper with, fresh fruits, freshly made snacks
There will be 2 immersions to snorkel approximately one hour each
Between snorkel trips there will be some leisure time to explore, swim, sunbathe, or just relax on Caño Island
We Recommend:
That you bring an extra T-shirt for sun protection while snorkeling, bathing suit, hat, waters shoes or sandals, sunglasses, and sunscreen. Don't forget your camera!
Testimonials
"On the snorkeling trip, the guide Gabriel was excellent, as an unconfident swimmer he provided a noodle which gave me confidence to enjoy the swims."
"Cano island where we snorkeled and saw a variety of beautiful fish, turtles and reef sharks. We couldn't have finished our trip in a better way!"
Contact Us
For reservations contact us:
Toll-Free: 1-866-924-8452
WhatsApp: +506 8744-2967
Costa Rica Direct Reservations: +506 4000-1686
Hotel Direct Number: 506-8840-2929 or 506-2775-4545
Available 7 days a week 8am - 8pm
Email: Info@aguiladeosa.com