Designed in all hardwoods and built with the tropics in mind, The Junior Suite is a private cabin overlooking Drake Bay.  The 18-foot cathedral ceilings, four dormers open the ceiling to the tropical breezes, enhanced by ceiling fans and helps bring the sounds of the rainforest to your room.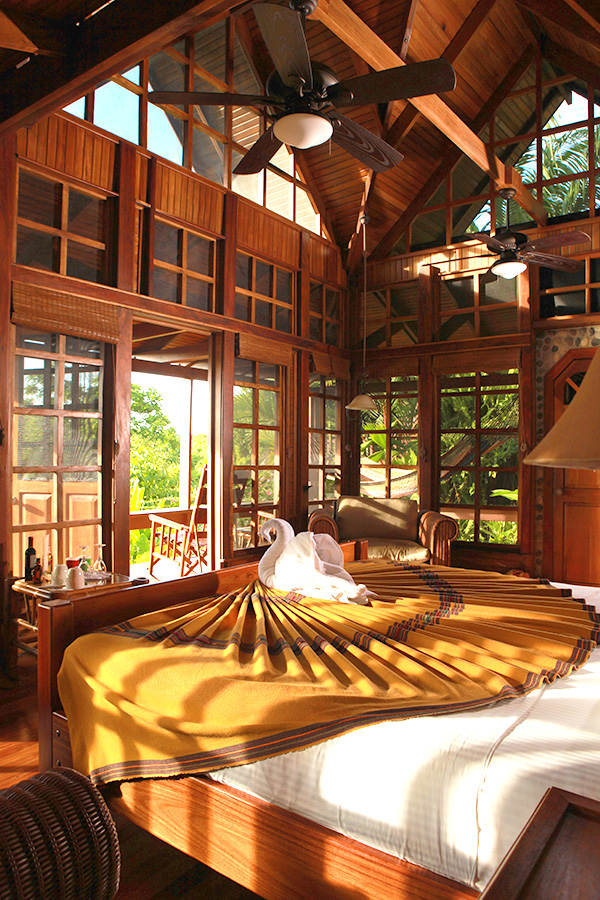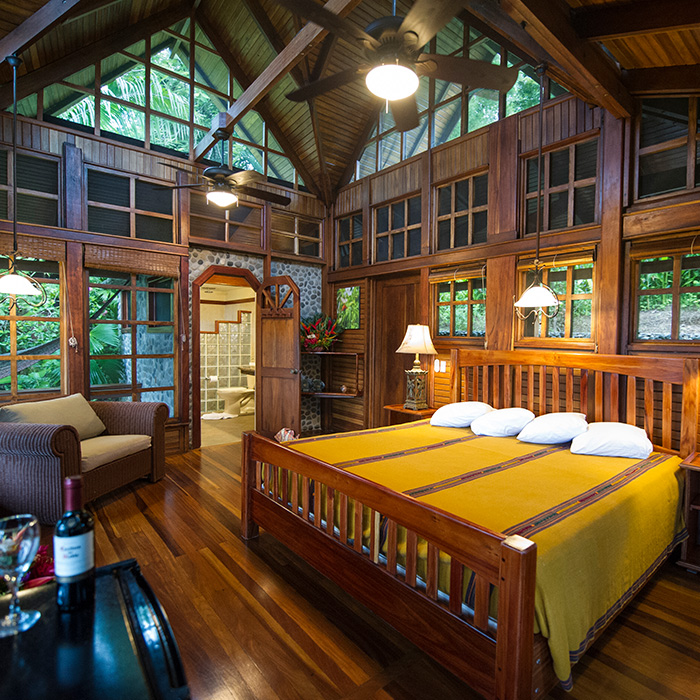 Featuring a king size bed, sofa, and oversized chair, the room opens to a private balcony with spectacular views of the bay. The large bathroom is complemented with beautiful Italian tile, granite counter, and high-end bathroom fixtures. The overhead shower offers a delightfully refreshing cascade of soothing respite from the day's adventures, as you take in the picturesque view of the bay.
The sounds and sights of the rainforest surround you. You are in the Osa and all is good.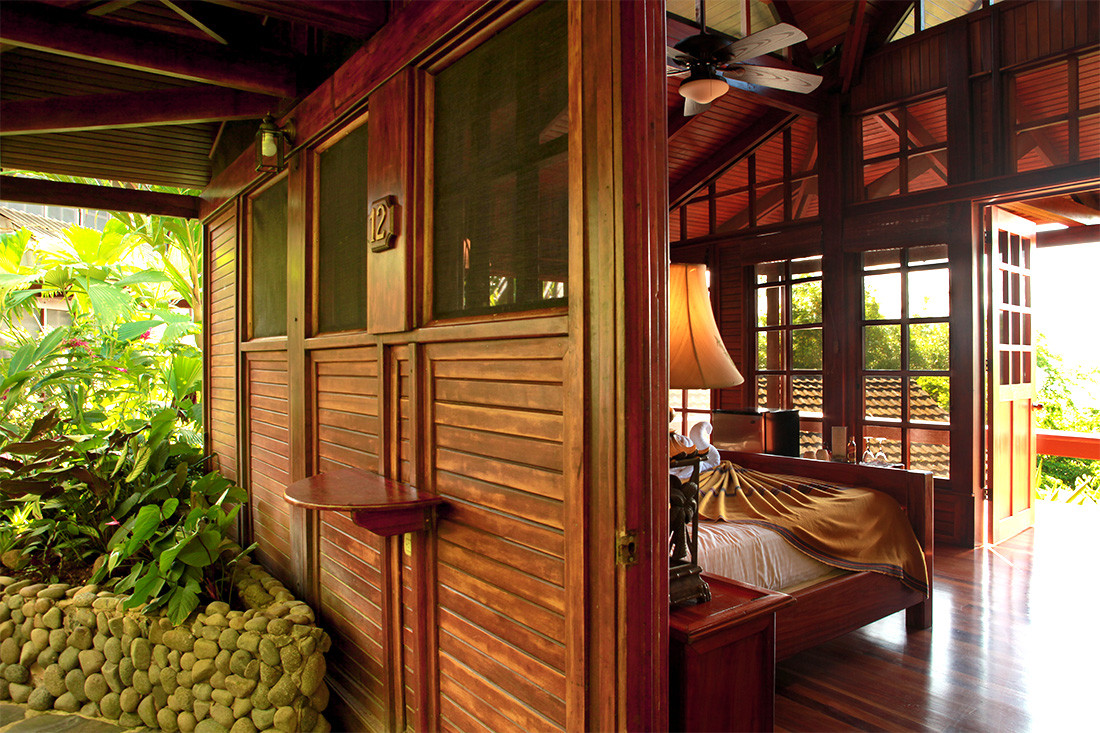 Contact Us
For reservations contact us:
Toll-Free: 1-866-924-8452
WhatsApp: +506 8744-2967
Costa Rica Direct Reservations: +506 4000-1686
Hotel Direct Number: 506-8840-2929 or 506-2775-4545
Available 7 days a week 8am - 8pm
Email: Info@aguiladeosa.com