As with all rooms at Aguila de Osa, the Deluxe room features generously appointed interiors with either a single king or two queen size beds, ceiling fans, screened windows on three sides, beautiful bathroom accentuated in Italian tile and granite counter, stylish bathroom fixtures, and the full range of amenities to make your stay truly enjoyable.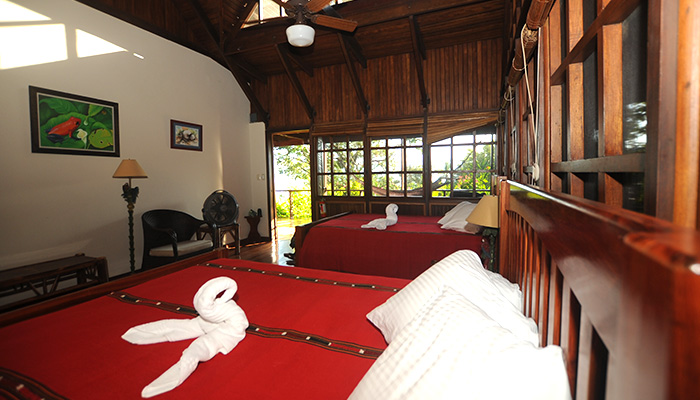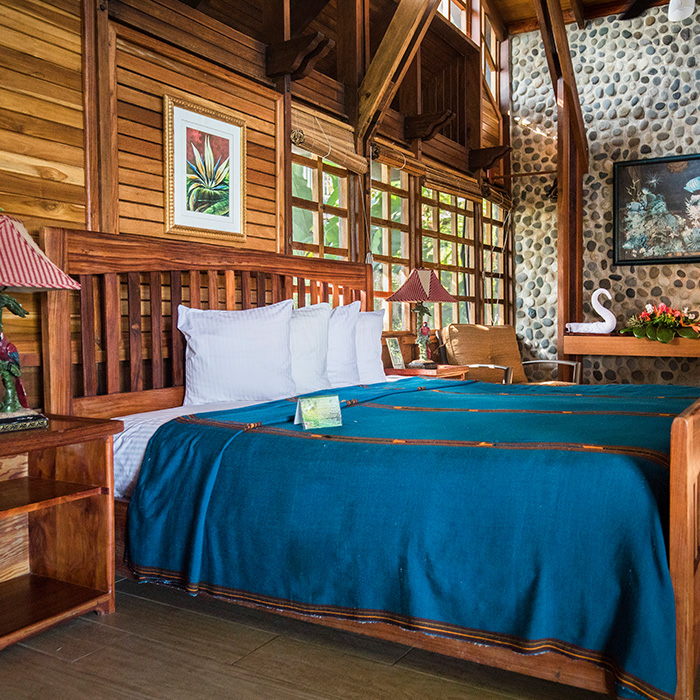 From your private terrace you'll take in some of the best tropical birding as well as some wildlife sighting in the comfort of your hammock or rocking chairs. Cooled by the ocean breezes and immersed in the sounds of the rainforest, you've found the perfect balance of comfort and relaxation in a world of exotic adventure.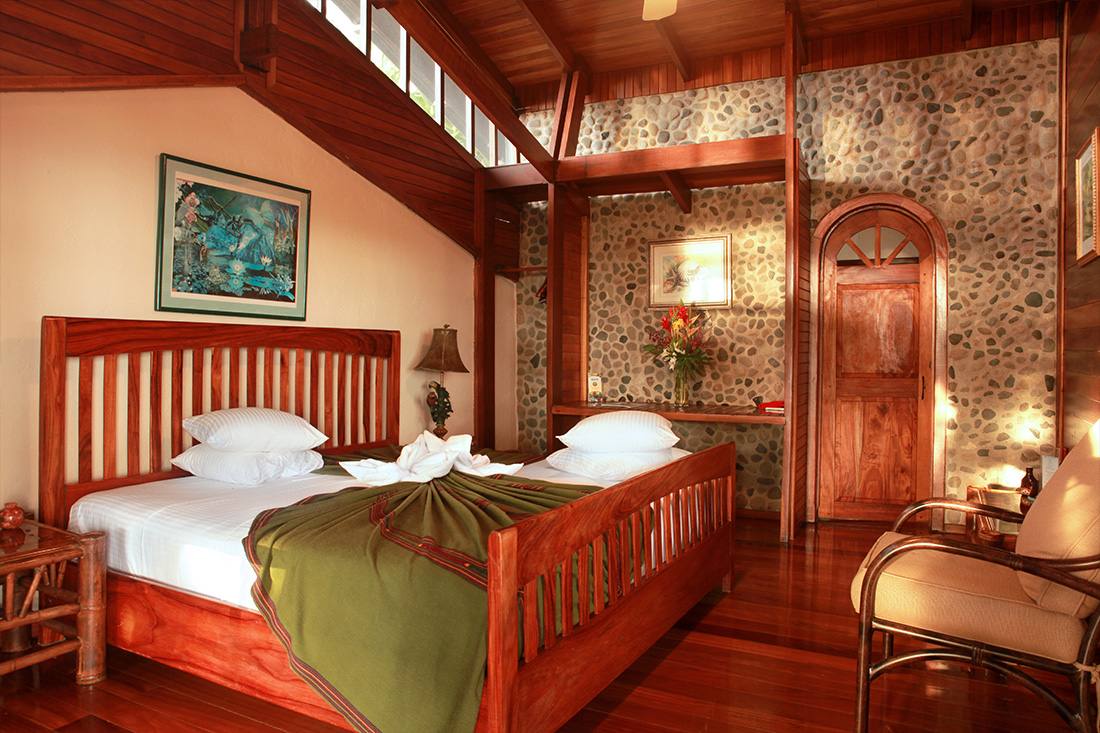 Whether traveling by yourself, in a couple, or with additional family and friends, Aguila de Osa offers the perfect Deluxe room for your stay. Reserve both the Deluxe Family rooms to create an expansive private bungalow for your group. Featuring two neighboring rooms, each Deluxe Family room boosts two queen sized beds, their own stylish bathroom, and a large wraparound terrace perfect for relaxing while overlooking the breathtaking bay view.
Deluxe Rooms with Queen Beds
Deluxe Rooms with King Bed
Contact Us
For reservations contact us:
Toll-Free: 1-866-924-8452
WhatsApp: +506 8744-2967
Costa Rica Direct Reservations: +506 4000-1686
Hotel Direct Number: 506-8840-2929 or 506-2775-4545
Available 7 days a week 8am - 8pm
Email: Info@aguiladeosa.com