Whale & Dolphin & Watching
Upon leaving the hotel dock in your quest to encounter humpback or pilot whales you might spot one of the five species of dolphins.
Humpbacks come here to give birth and raise their calf until it is strong enough to make it back home to either north or southern hemisphere. If you haven't seen a whale and its calf, it's a sight to be seen.
Northern Whale Migration: From January to April
Southern Whale Migration: From July to October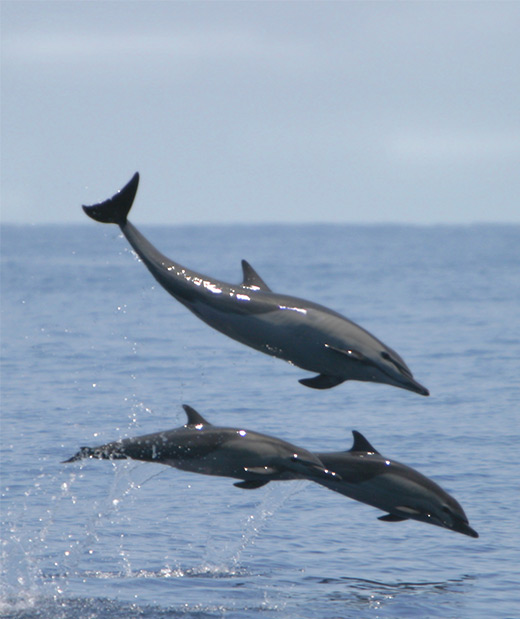 While searching for humpbacks you might get lucky and run into various pods of dolphins, they love riding the wake of the boat and might give you a memorable show flipping and jumping out of the water. It's just another demonstration nature showing its beauty.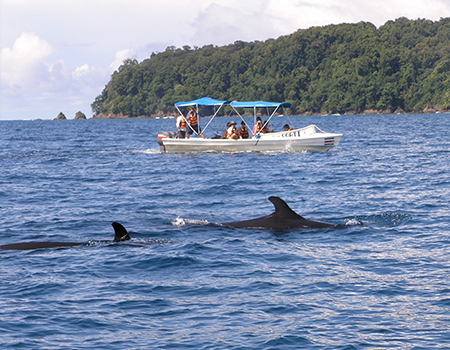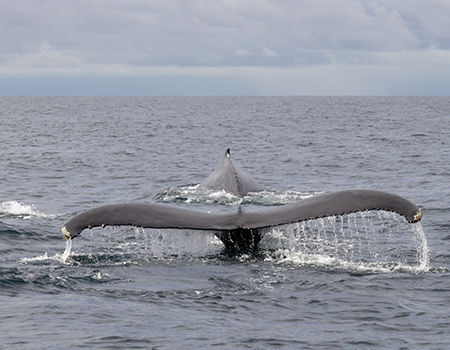 Price: $135 per person (4 person minimum – private tours available by request. Once minimum is met, 50% off discount for children under age 12.)
Duration: 3 to 5 Hours
Time: Your choice; best to leave early, no later than 2:00PM.
Ages: All ages
Activity level: Easy
Includes: Cold beverages, homemade cookies and fresh fruit are served on board.
Tips:
Even with the boats hard fiberglass top and canvas awnings, we highly recommend you bring sunglasses, sunblock, a hat, long-sleeved shirt as the sun is intense.
Don't forget your camera!
Contact Us
For reservations contact us:
Toll-Free: 1-866-924-8452
WhatsApp: +506 8744-2967
Costa Rica Direct Reservations: +506 4000-1686
Hotel Direct Number: 506-8840-2929 or 506-2775-4545
Available 7 days a week 8am - 8pm
Email: Info@aguiladeosa.com