The Agujitas River flows by the hotel to the open ocean which makes ideal for kayaking. (self-guided tour)
Aguila de Osa is fully equipped with one and two-man kayaks that are available all day, either for heading upriver into the rain-forest among the resident animals and tropical birds, or out the river and down the coast past sandy beaches and dark volcanic outcrops.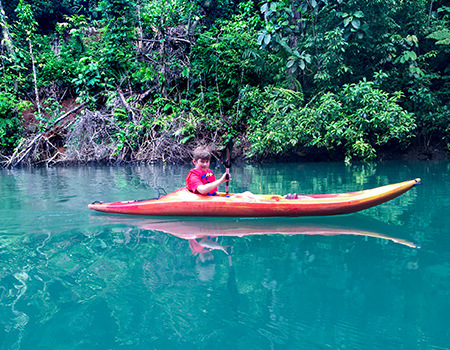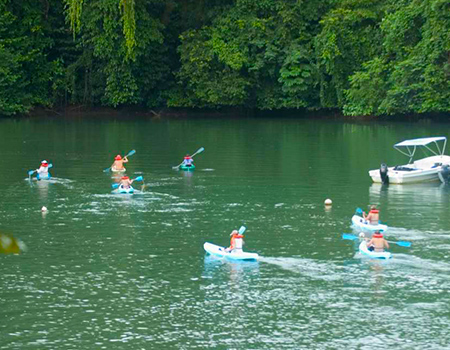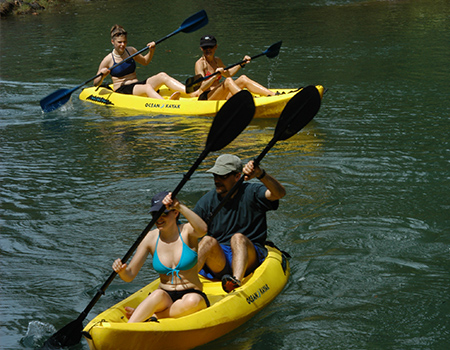 Price: Free for hotel guests, $15 per person non-hotel guest
Duration: Your choice, but return before sunset
Time: At your leisure, depending on tides.
Ages: 6+
Activity level: Easy to Moderate
Tips:
We recommend that you wear a life-jacket, sunglasses, sunblock, and a hat and shirt to protect you from the sun.
Don't forget your camera!
"The Osa Peninsula is all about adventure and the magic of nature, and no one offers you more of both, than Aguila de Osa."
Contact Us
For reservations contact us:
Toll-Free: 1-866-924-8452
WhatsApp: +506 8744-2967
Costa Rica Direct Reservations: +506 4000-1686
Hotel Direct Number: 506-8840-2929 or 506-2775-4545
Available 7 days a week 8am - 8pm
Email: Info@aguiladeosa.com